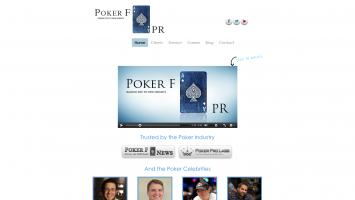 PokerFacePR
Agency Website with mobile detection.
Built on Starkers
Mobile detection
Newsletter integration
Client custom post type
Custom calls to action
Visit: PokerFacePR
Let's Talk
I have created several dozens of WordPress sites with all sorts of custom functionality. Contact me to find out whether I can help you or not.
There are no problems only solutions.