Update 19 May 2015: This post is old and may not work anymore.
Here is a little Audible hack of mine I found by pure chance. First you can get 2 free audible audio books with this post plus an additional 3 months at 50% discount without any promo codes or discount coupons.
I love listening to audio books, my favorite recently was Essentialism. I love it so much I actually listened to it twice in a row. Anyway, of to how to get 2 free audio books and the 50% discount.
2 Free Audible Audio books
The trick is to find your audio book via Amazon. Select the audio version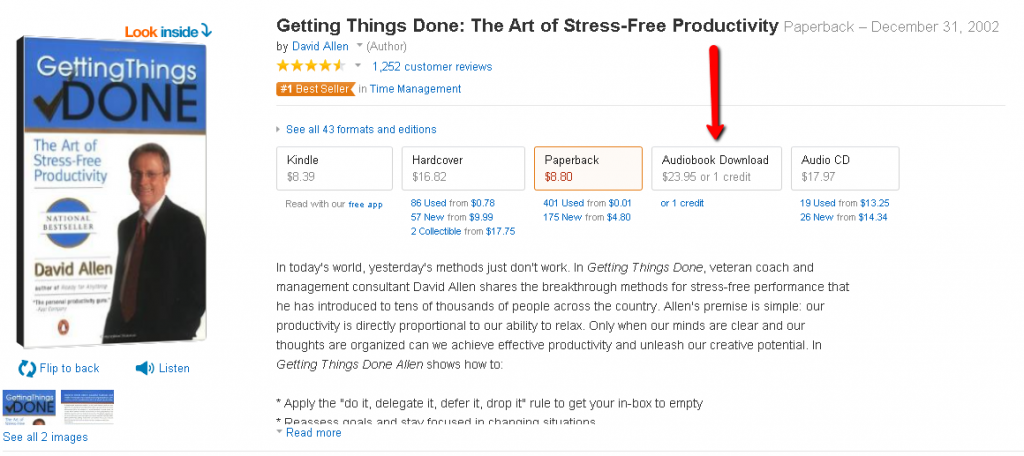 Right after you select the audio version you will be presented with a 2 free audio books trail.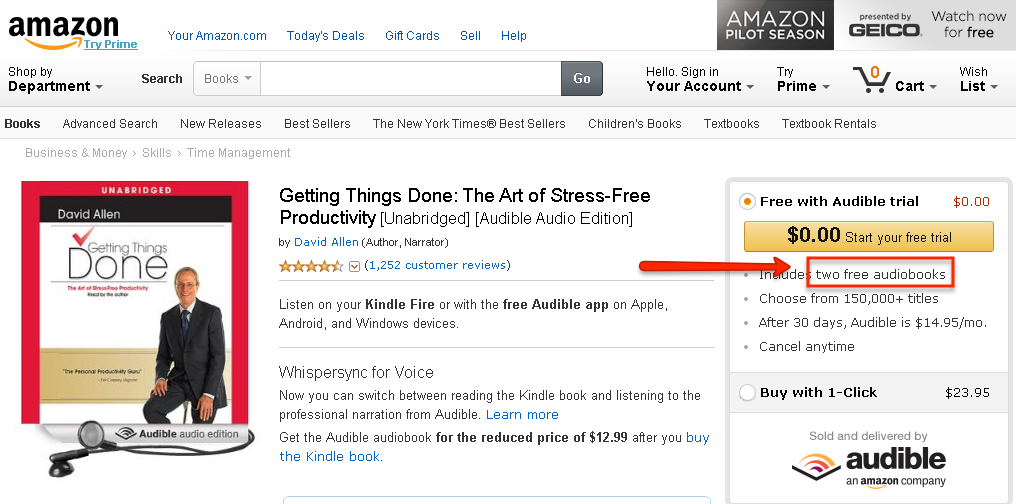 Compare this to audible single book trail and you know why going via Amazon makes you a winner. Winner winner chicken dinner 🙂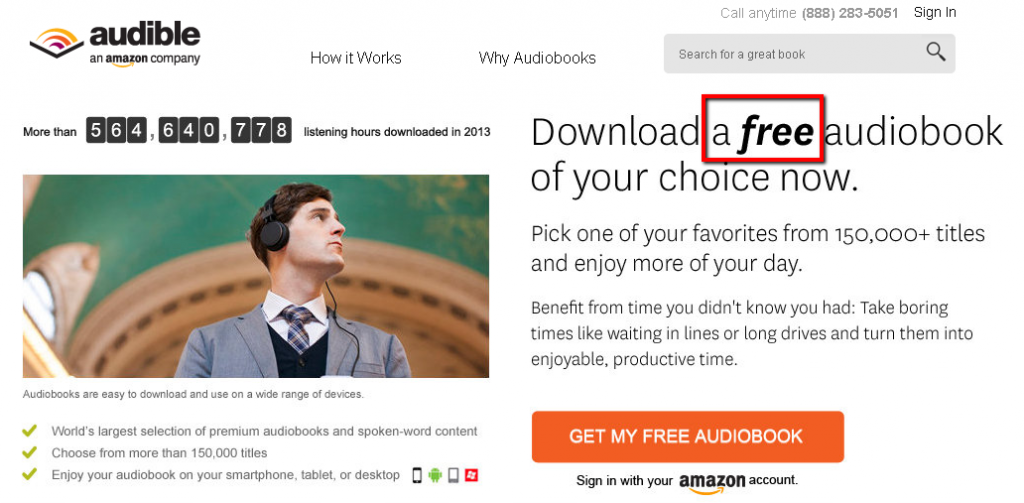 Audible – Getting 50% off for 3 months without Promo Code
This I found by pure chance, but as it turns out, if you pretend to cancel your account, Audible will give you 50% discount over the next 3 months.
Log into audible account and go to account settings

click on cancel account (no worries they won't actually cancel your account just yet)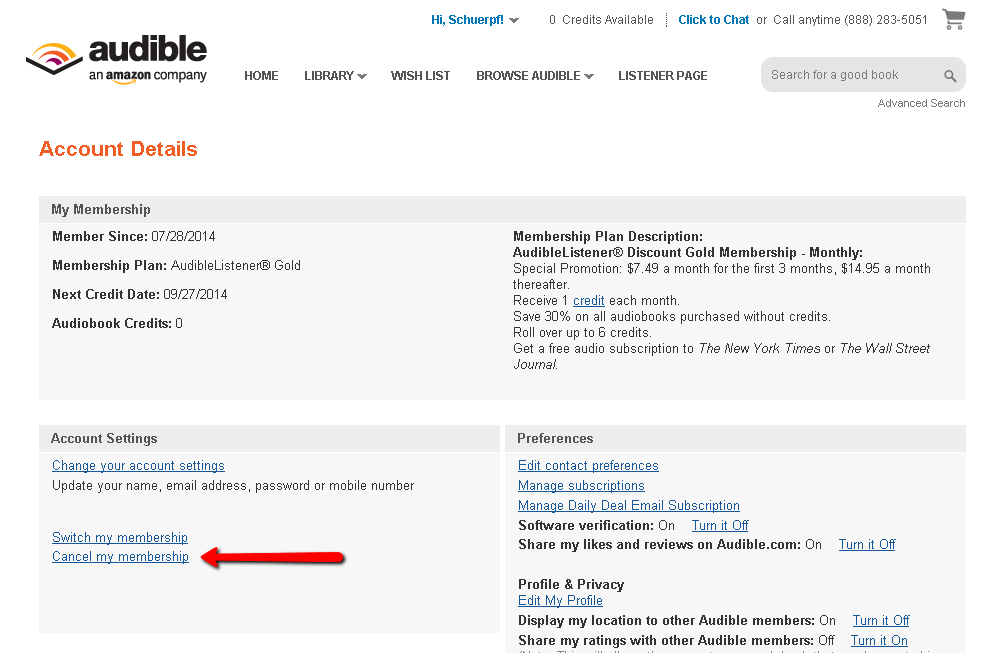 pick the reason: The membership fee was too expensive for me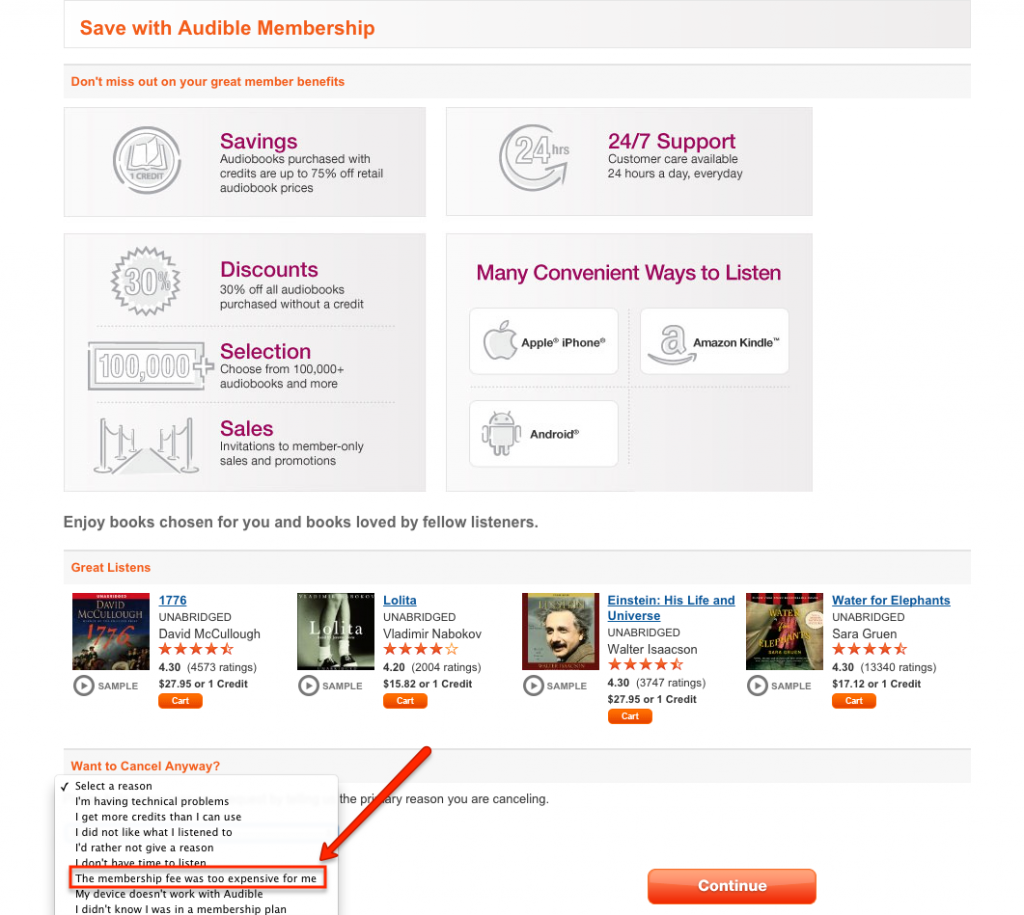 Accept the 50% discount for the next 3 months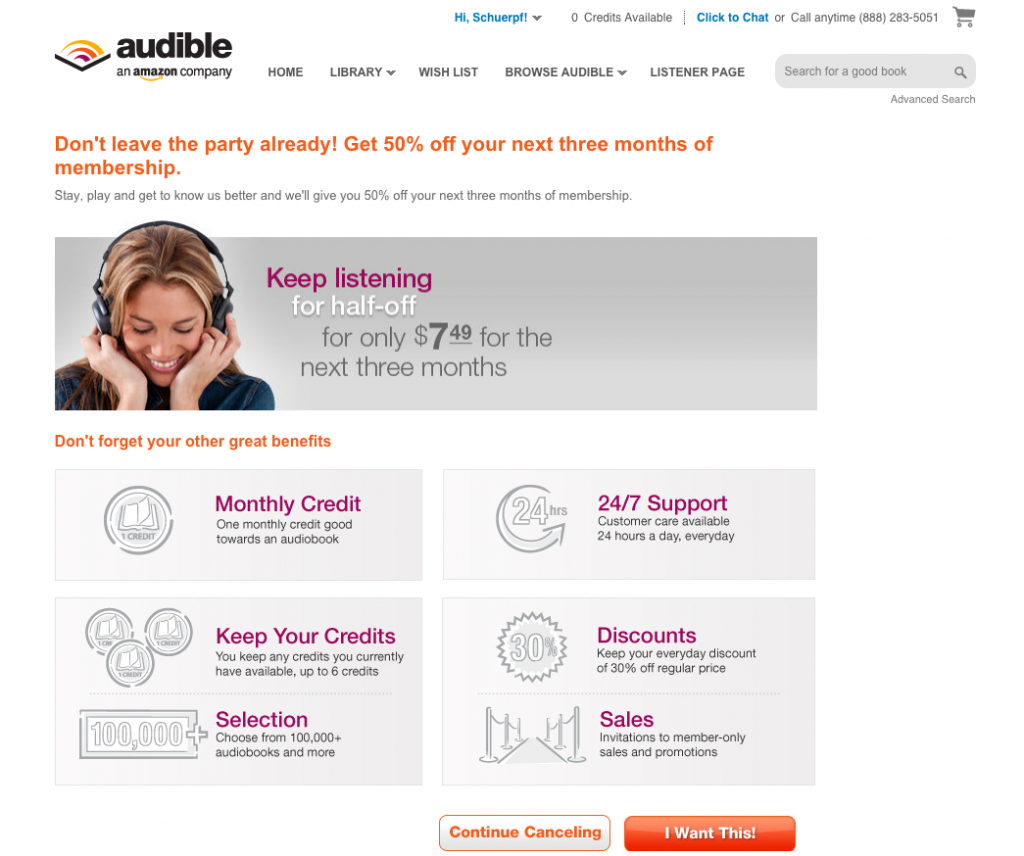 Awesome, hope you liked this little Audible hack on how to get 2 free audible audio books and 50% for 3 months without a promo code or discount code!